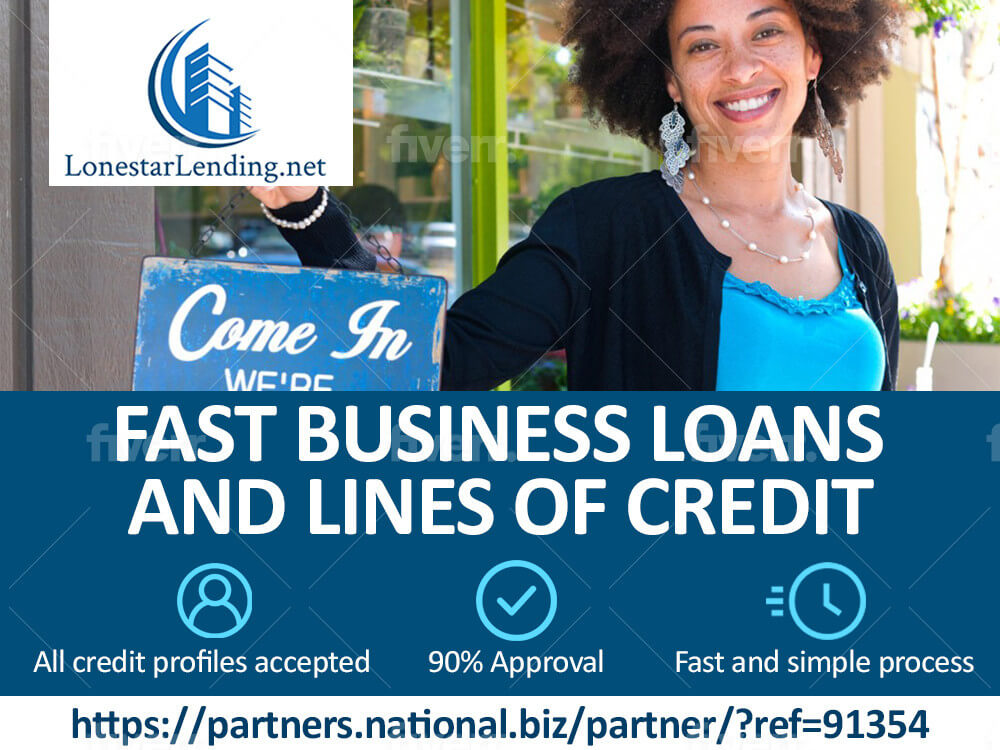 Business loans are a great way to get an influx of cash. They can be used to make large purchases, finance growth, cover operational costs, and more. Even though business loans offer a host of different benefits, it's sometimes difficult to get approved for one. 
Many lenders impose extremely rigid requirements and only certain businesses may qualify. This is especially true if you're seeking funding from a traditional lender, such as a bank. Banks are notoriously rigorous – they approved only 28% of the small business loan requests they received in 2019. 
If you're looking for a small business loan, you'll want to be prepared for any possible roadblocks. We'll go over the top 6 factors that keep you from getting a small business loan and ways you may be able to work around them. 
1.Poor Credit History
Some lenders place enormous emphasis on your credit history, which shows your past payment history, how much debt you've taken on, and more. Your credit history will communicate to lenders whether or not they can trust you to repay your small business loan in a timely, consistent manner. 
Most lenders will want to verify both your personal credit score as well as your business credit score. If your business is fairly young and doesn't have great established credit, you can expect your personal credit score to carry more weight. 
You're going to need to have good credit to be approved for a small business loan. If your score is above 700, you may be able to qualify for lower interest rates or more favorable terms.
However, if your credit score is anything less than 700, it will be more difficult to secure a small business loan. In this case, you should work to improve your credit score before applying. You might also want to consider other financing options or working with a fintech marketplace like National, for solutions that don't maintain credit score requirements. 
2.Limited Cash Flow
Cash flow is a measure of how much money is moving in and out of your business at any given time. It's essentially an indicator of your income and expenses. It's also critical for keeping your business operational on a daily basis. 
Lenders will want to know your business has sufficient cash flow to cover everyday expenses, manage unexpected disruptions, and meet your loan payments. 
If your business has limited cash flow, it's a signal to lenders that you're especially risky – and you may be unable to secure financing. 
3.Weak Business Plan 
A business plan is a formal explanation of your business goals and how you plan on achieving them. Not all lenders will require you to submit a business plan as part of your loan application, but for some, especially banks, it's a must. 
Lenders will want to know that their money will be put to good use. This means evaluating the feasibility of your growth strategies and analyzing whether your business' pursuits will be profitable. 
Make sure to explain why your business wants the loan, how you will use the money, and how you plan to repay it. Your business plan should include your desired loan amount as well as other critical information, including: 
A summary of your company
A summary of your market
Business goals
Profitability projections
Business financials (balance sheets, cash flow statements, expenditures, etc.)
Use this guide for reference on how to build a solid business plan. 
4.Too Many Applications
It may seem tempting to apply for multiple business loans with different lenders at the same time. You might think this would improve your chances for approval and give you the ability to pick and choose the best offer. Unfortunately, too many loan applications will actually work against you. 
Applying for multiple forms of financing harms your credit score and discourages lenders from considering you. If you're worried about securing the best small business loan according to your qualifications, try using a fintech marketplace like National instead. 
5.Incomplete Financial & Legal Documents
Lenders will require a number of financial and legal documents as they evaluate your business and decide whether or not to approve your business loan. Specifics vary according to different lenders, but it helps to be prepared to present the following:
Balance sheets
Personal and business bank statements
Personal and business tax returns 
Loan history 
Proof of collateral (if you're seeking asset-backing financing)
Driver's license/ID
Accounts receivable reports
Proof of ownership 
Legal documents, including business licenses, registrations, and franchise agreements.If you're missing key financial or legal documents

, it's unlikely you'll be approved for a small business loan. Misrepresenting information or overlooking careless errors is also detrimental to your application. 

Take the time to organize all your documents and prepare them for presentation. Make sure to go over everything and double-check that there are no missing pieces of information or mistakes. 

6.Going at it Alone

Applying for a small business loan with traditional lenders, especially banks, entails a ton of preparation work. The process can be time-consuming and even stressful, since mistakes will hurt your approval chances. 

It helps to consult with team members or other business advisors throughout the process. You can ask employees to help you with certain tasks, such as document preparation or drafting the business plan. You will also want to verify critical information with your accountants, legal team, or business partners. 

If you're unsure of who to turn to for expert advice, make sure to check out Service Corps of Retired Executives (SCORE) – The Small Business Administration's very own mentoring and education resource. You can connect with retired business professionals for personalized support on financials, growth strategies, and just about anything else.