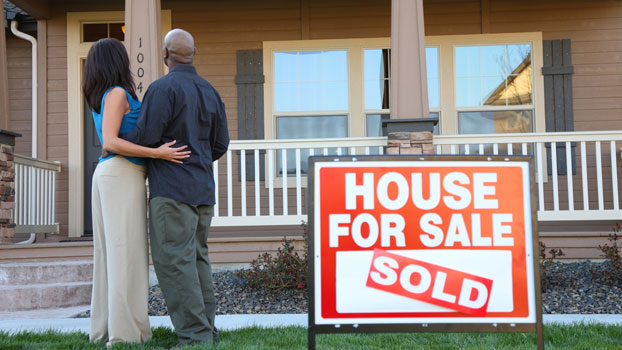 1. Interest Rates are Very Low
The Federal Reserve has made it as cheap as possible for homebuyers to borrow money for a mortgage, according to an article from CNN.com.
As a home buyer, a lower rate means you'll pay far less for your home, over the course of your mortgage. It also means you can probably get more home for your budget. If you've been considering buying a home, it's now more affordable than ever.
2. Seller Desperation
Smart sellers see the opportunity to find buyers right now, but many are going to wait out the coronavirus hoping for a more favorable market when it has passed. As a buyer, now is the time to take advantage of a market swaying a bit further away from the seller.
Searching for homes for sale in Mint Hill, NC right now might just be the smartest thing you can do. Some sellers may have just listed their home and watched offers evaporate as people deal with this crisis. They may be ready to make a deal and get their home sold quickly.
Buyers can take advantage of this shift and score a home for a better deal. If you've been considering buying, you might want to act now.
3. You're Financially Ready
Before the coronavirus, if you were already thinking about starting your house search or you had started it, you're financially ready to buy a house. There is no better time to buy than the time you realize, you have saved the down payment, you're credit score is excellent, and you're in the perfect position to purchase.
4. Less Competition
Some buyers will undoubtedly be scared of waiting. This provides a great opportunity for those buyers willing to perform an online house hunt, find the perfect property, and make an offer.
With the field of buyers thinning out a bit, you'll have less competition for that dream home. Instead of going up against a few other offers, you may be the only offer on the table. If you make a good offer, the seller may accept quickly and you might be living in a new home faster than you thought possible.
There are many great reasons to buy a home right now. With interest rates so low, many buyers will think about continuing their home search, but some will certainly wait. If you wait, you could end up searching in a crowded market, which will likely favor the seller.
I would love to be part of your journey when the time is right for you. If you ever have a real estate question or need, or know someone who does, trust that you can turn to me.